THIS BUSINESS & HIGH RANKING WEBSITE ARE FOR SALE. Contact us at:SAMBO@EASTBILT.COM
ACCESSORIES
Riser Pads*Bearings*Skate Tools*Curb Wax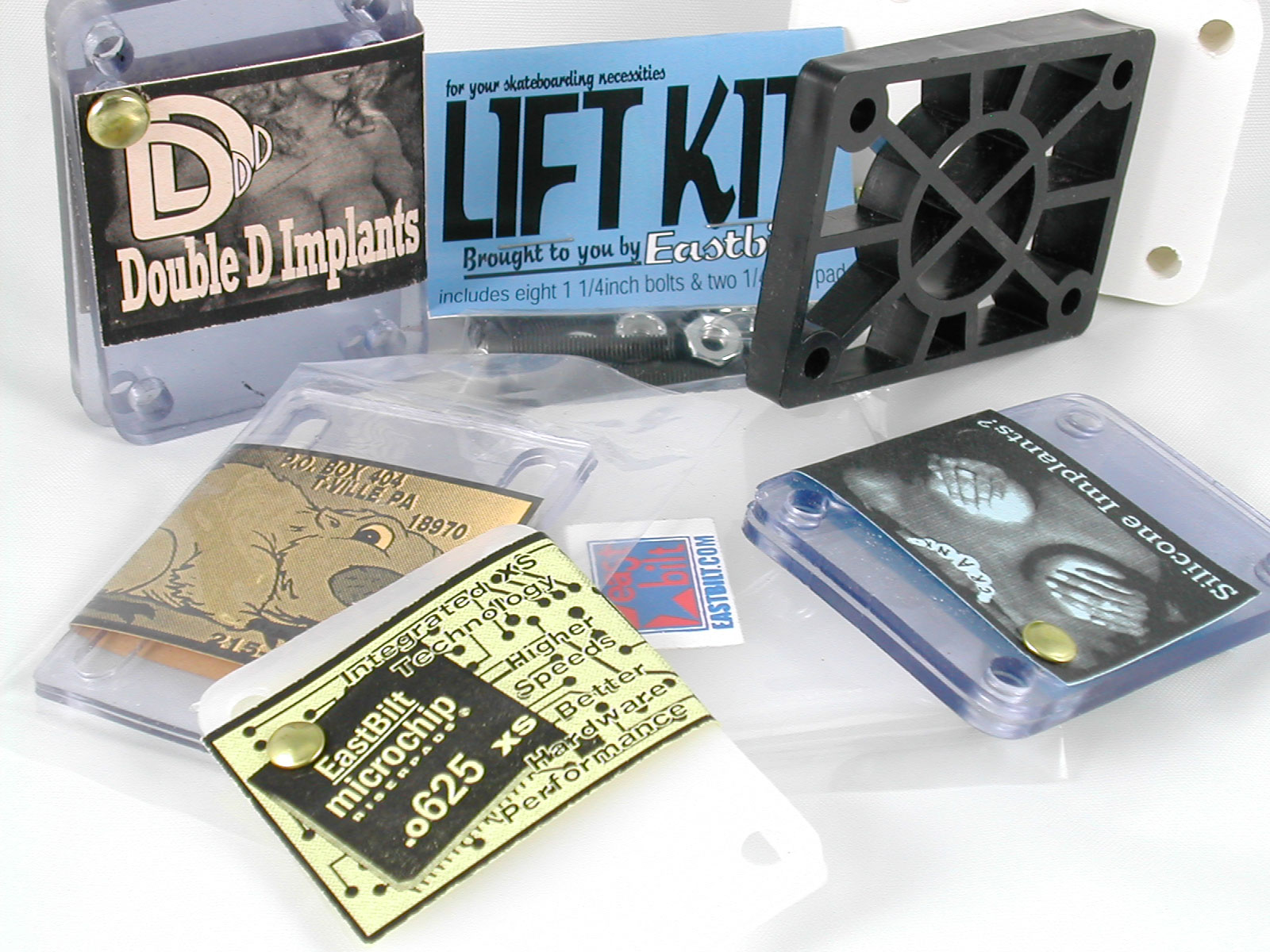 Eastbilt

B-vers 1/16" Clear Risers

$2.25 Per Set

Eastbilt

Silicone 1/8" Clear Risers

$2.45 Per Set

OUT OF STOCK

Eastbilt

Double D 1/4" Clear Risers

$3.25 Per Set

OUT OF STOCK

Eastbilt

Microchip 1/16" White Risers

$2.00 Per Set

Eastbilt

Macrochip 1/8" White Risers

$1.75 Per Set

Eastbilt



High Risers 1/4" White Riser Pads

$2.00 Per Set

Eastbilt



Towers 1/2" White Riser Pads

$3.75 Per Set

Wedge Risers

1/2" taper to 1/4"

$1.95 Per Set
1/8" Lift Kit
Pair of 1/8" Risers & 1" Hardware

Fits 7-ply Maple Decks

1/4" Lift Kit
Pair of 1/4" Risers & 1 1/4" Hardware

Fits 7-ply Maple Decks

$4.95

$4.95
Bones * Eastbilt * FKD
Flip



HKD Bearings
Abec 5
$13.95 Per Set

Flip



HKD Bearings
Abec 7
$15.95 Per Set






Eastbilt

Abec 5 Bearings

$10.95 Per Set

Powell

Bones Reds Bearings

$15.95 Per Set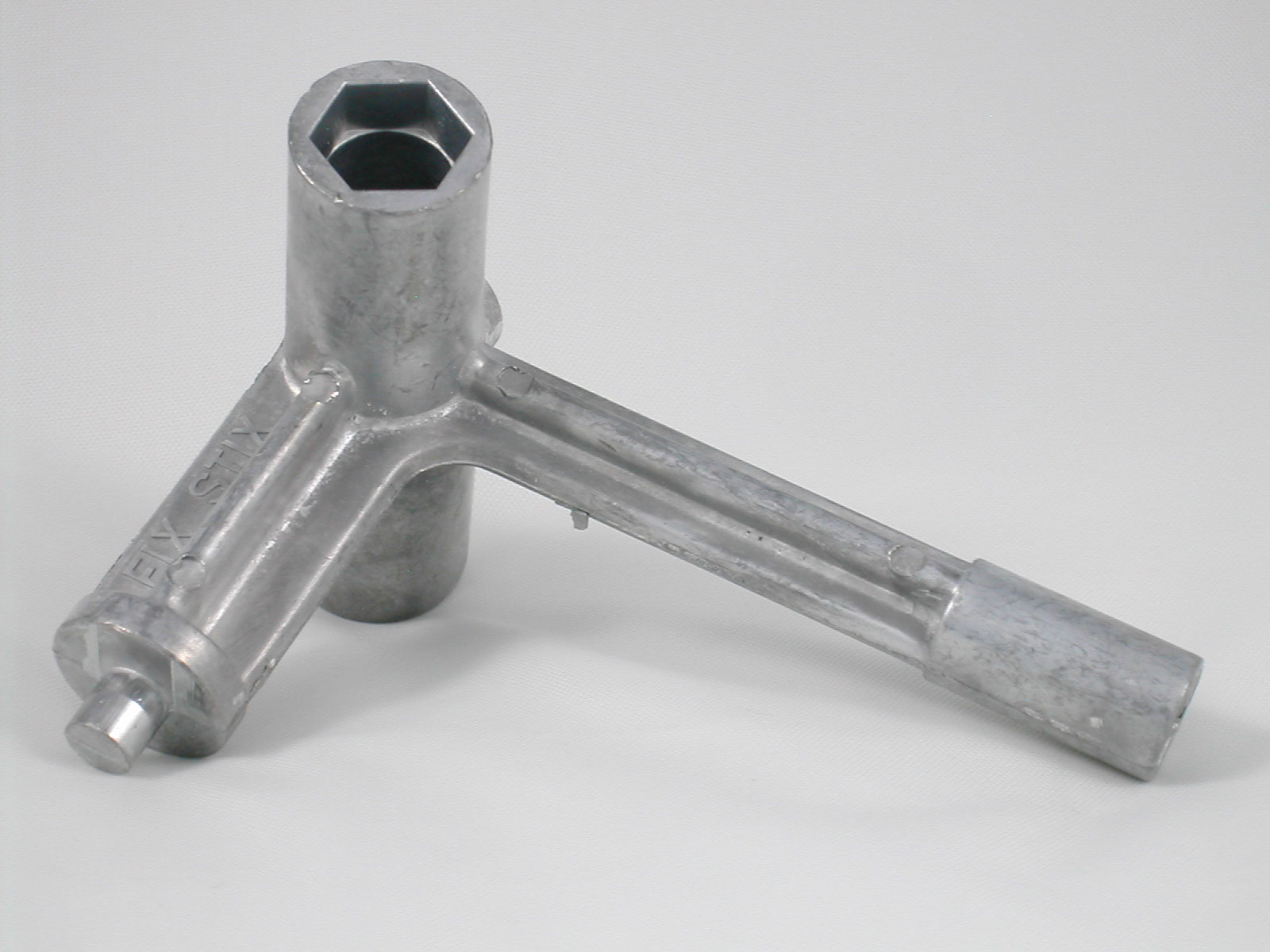 Fix It Stik
$6.95
OUT OF STOCK
Mr. Zog's
Mr. Zogs

Mr. Zogs Sex Wax

$1.50

Temp. out of stock
One Sheet

Jessup Griptape
9" X 33" Sheet

Black

sheet $4.95

By The Roll

Enough for 21 Decks

Jessup Griptape
9" X 60' Roll Black

roll $74.95

Griptape By The Foot

9" Wide Black Jessup in continuous length

$1.75 per foot

Great for longboards or special applications. Press button once for each foot you need.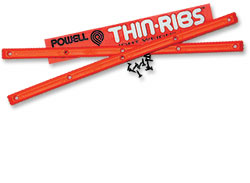 Thin-Ribs
14.5", Screws Included.
TEMP. OUT OF STOCK
Board-Aid

Nose Bone

Freestyle Tail Skid

White Color Only

5.875" wide x 1.75" long x .375" thick..

Includes Mounting Bolts & sticker

$5.95

Skateboard First Aid Kit

2 Axle Nuts, 1 Kingpin & Nut, 2 Bearings, 2 1" Bolts & Nuts

$4.95

Freestyle Nose Bone

White Color Only

5.25" wide x 1.75" long x .375" thick..

Includes Mounting Bolts & sticker

$5.95
For Shipping Charges Click HERE
Email: SAMBO@EASTBILT.COM